Copper Lather Bowl - Standard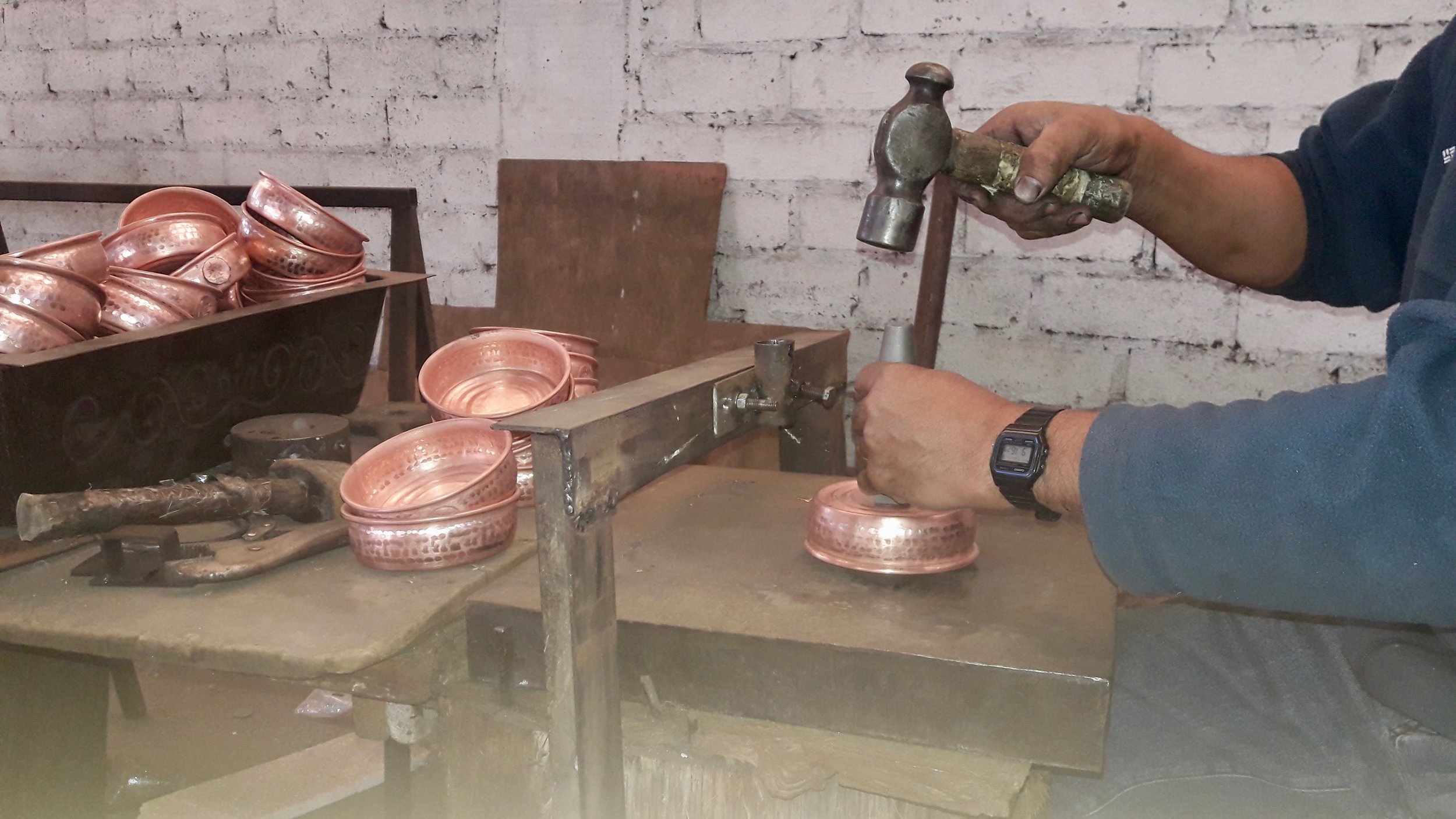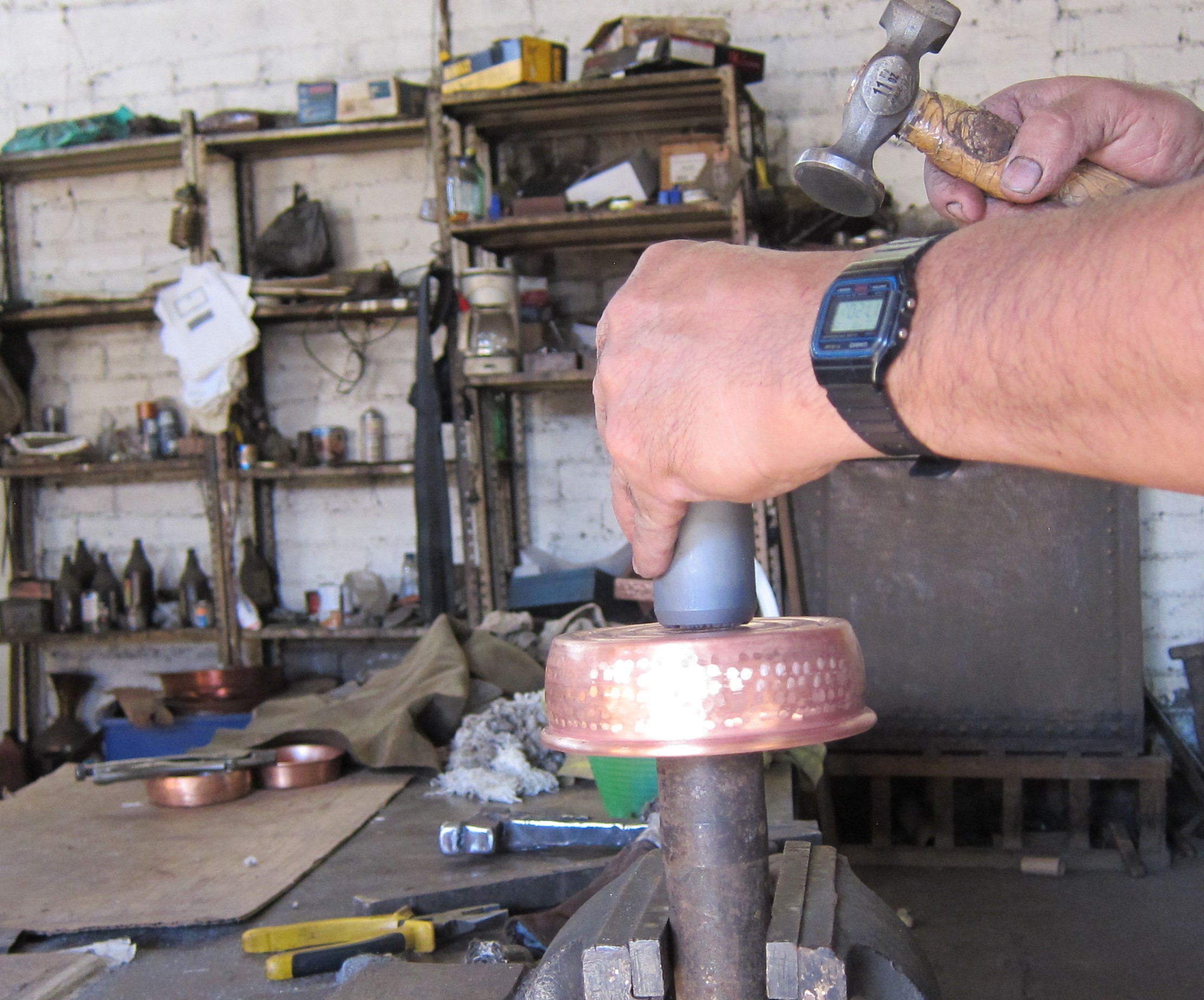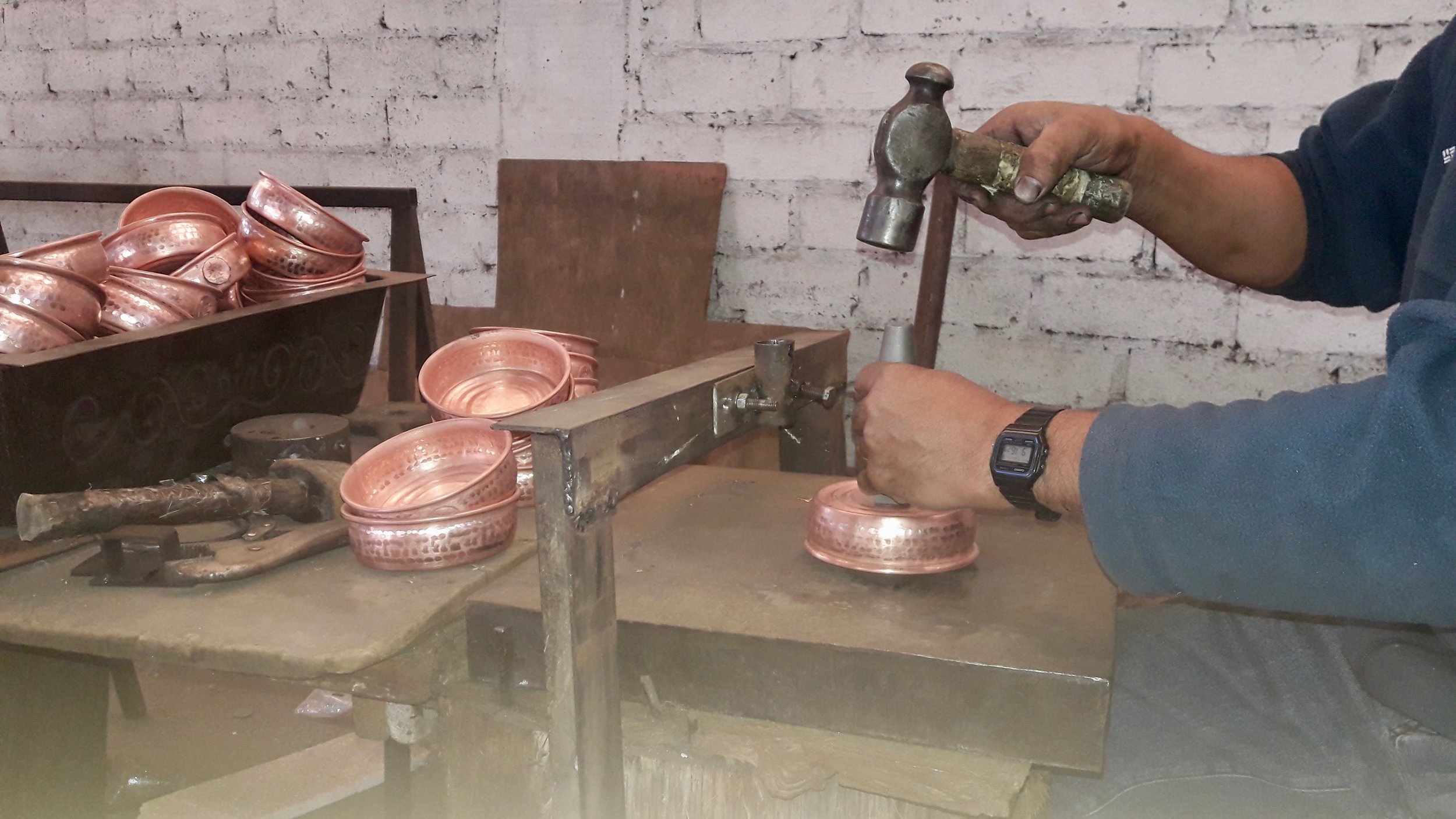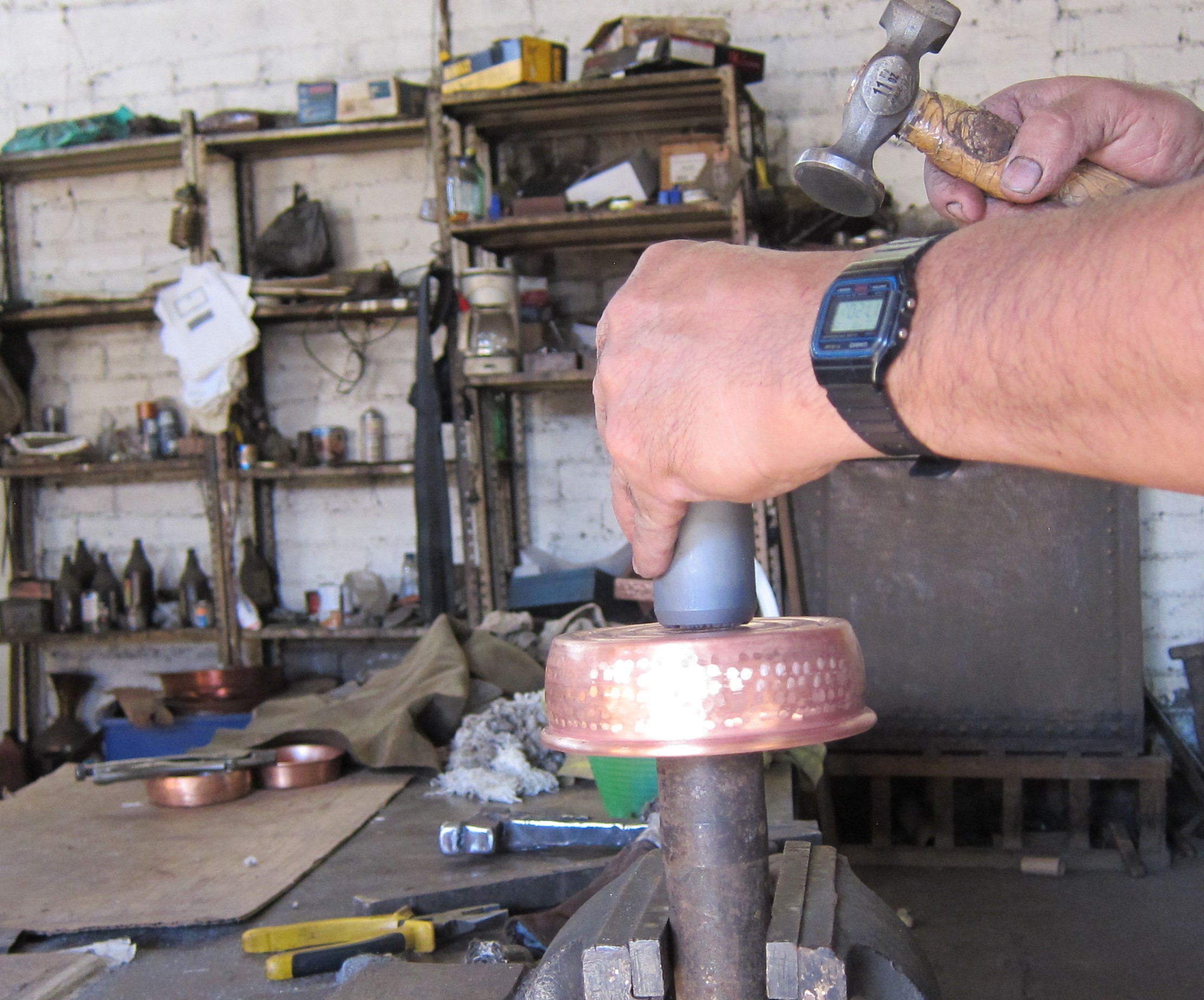 Copper Lather Bowl - Standard
A rugged copper lather bowl exuding old-world charm.
***Click on pictures to see how they are made***
Ordering outside of the United States? Click here for details.
See the YouTube reviews of our lather bowls in action under the "Social" tab up above.
Designed with a classic rolled edge and vintage finish, this stunning lather bowl is coated in a protective lacquer for durability and long life, making it an excellent travel companion.
Handcrafted by an artisan to our specifications, each lather bowl is made one at a time. They begin as a sheet of copper and, following application of the hammered finish, the copper is then placed over a mold. Ridges are impressed into the bottom to help expedite the lathering process. The sides are fashioned to achieve a stunning contoured profile that is ideal for both containing the lather and preventing the brush from knocking against the sides of the bowl. The convenient thumb rest is affixed to the exterior and is slightly indented for a secure grip. Finally, the top edge is finished off, and the company name is stamped into the bottom.
The beauty of this handmade item is that each one will differ slightly. The natural imperfections in the copper along with the individual craftsmanship of each bowl ensures that no two will be exactly the same. They measure approximately 4 1/2" wide and 1 1/2" deep and will appear similar to the one that is pictured.
Care instructions: Hand wash only - do not place in dishwasher. After each use simply rinse off and wipe dry. Then put it right there on the counter where it looks oh, so right.